Little Bird Told Me
Little Bird Told Me are a team of toy and nursery specialists dedicated to making the world of little people and grown-ups that little bit more special
Built to last
Toys today seem to last only as long as a child's attention span before they break or wear out! We believe in toys that are built to last. That's why our toys are made to the highest quality. Not just for a few hours, but for years of fun!

Designed in Yorkshire UK!
We always work hard to make our toys distinctive. Our animal ride ons and all of our rocking horses are design registered to make sure our creativity is protected..
$220.00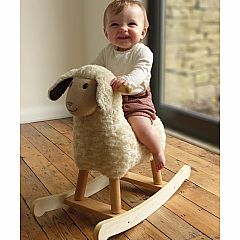 $175.00